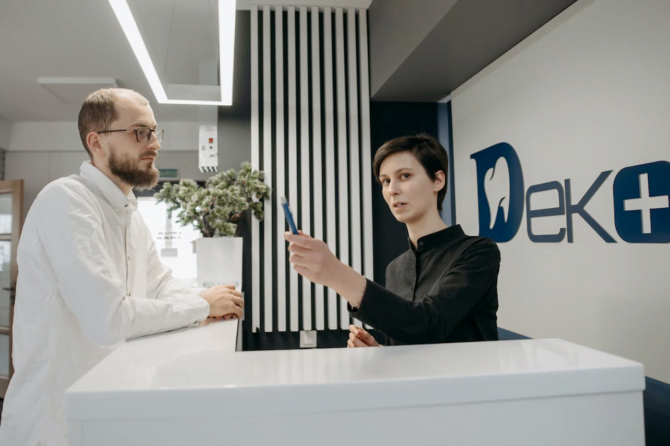 Would you believe us if we told you that adult circumcision is on the rise?
Well, in the past decade, the prevalence of adult circumcision in males aged 14 to 59 years increased from 79% to 81%. While circumcision is most commonly performed in babies, the data shows it's also becoming more common in adult males.
Circumcision is not a popular topic of conversation. It's a sensitive subject, quite literally. But it's a decision many men face at some point in their lives. For some, it's a cultural or religious tradition. For others, it's for personal reasons. And for some, it's a medical necessity to correct tight foreskin or treat urinary tract infections.
Regardless of your reasons for considering circumcision, the cost is often a major factor in the decision-making process. As such, we're sharing the data to help you find an affordable circumcision center near you.
What is the Price Range for Adult Circumcision?
The cost of adult circumcision can vary depending on several factors, but the average price range is between $1500 and $3000. While this seems like are wide range, that's because it varies a lot from state to state—and even by the city.
Some factors affecting the rice include:
● Age: The patient's age is one of the biggest determining factors in the cost of circumcision. Adult circumcisions are generally more expensive than infant circumcisions because they are a more complex surgical procedure.
● Anesthesia: Surgical procedures performed under local anesthesia are typically less expensive than circumcisions performed under general anesthesia.
● Hospital vs. Clinic: The circumcision procedure cost can also vary depending on whether it's performed in a hospital or clinic. Circumcisions performed in hospitals can be more expensive than those performed in clinics because of the higher overhead costs associated with hospitals.
● Health Insurance Coverage: In some cases, health insurance will cover the cost of circumcision. However, this is not always the case. So, it's important to check with your insurance provider to see if they offer coverage for this procedure.
If you're considering this procedure, it's vital to ask about pricing options and compare rates before making a decision.
Top 5 Places for Affordable Adult Circumcision
If you're on a budget, the good news is there are a number of affordable options available for adult circumcisions in the US. So even if you don't have insurance, you can still usually find a clinic that will help. Here are 5 affordable places to get circumcisions done.
#1 – Community Health Center
The first option for affordable circumcision is to go to a community health center. Community health centers are federally funded organizations that provide healthcare services to underserved populations. They offer a wide range of services, including primary care, dental care, mental health, and circumcision services.
Most community healthcare centers offer sliding scale fees, meaning they charge patients based on their ability to pay. This makes them an excellent option for those who don't have health insurance or who can't afford to pay the full price of circumcision.
To find a community health center near you, check out this website.
#2 – Teaching Hospital
Another option for affordable circumcision is to go to a teaching hospital. Teaching hospitals are typically associated with medical schools and train future doctors and surgeons. One of the benefits of getting circumcised at a teaching hospital is that you'll be treated by residents who are supervised by experienced surgeons. As they're still training, they often offer reduced-cost procedures as part of their training program.
#3 – Standalone Clinics Specializing in Circumcision
There are also a number of stand-alone clinics that specialize in circumcision. These clinics typically offer lower prices than hospitals because they don't have the overhead costs associated with running a full-service facility.
A standalone clinic we recommend that provides services throughout the United States and Canada is Chicago Milah. They specialize in corrective and adult circumcision procedures at affordable prices.
#4 – Urology Office
Urologists are doctors who specialize in the diagnosis and treatment of conditions affecting the male reproductive system. Many urology offices offer circumcision as part of their services. The cost of circumcision at a urology office can vary depending on the doctor, but it's typically less expensive than getting circumcisions done at a hospital.
#5 Military Hospital or Clinic
Lastly, if you're a veteran or active duty military member, you can get circumcised at a military hospital or clinic. The Veteran's Administration or TRICARE (the military health insurance program) usually covers the cost of this procedure.
Private citizens can also sometimes get circumcisions done at military hospitals or clinics if there is capacity and the procedure is not performed on someone with a medical condition.
To find a military hospital or clinic near you, check out this website.
What to Look For In a Clinic
When you're trying to find a clinic that performs affordable adult circumcision, there are a few key things to keep in mind.
● Make sure that the clinic is accredited and that staff are properly trained. Doing so ensures that the clinic meets certain standards for safety and quality.
● Ask about the experience of the surgeon who will be performing your circumcision. You can ask how many circumcisions they performed and at what ages. Knowing the answer to this helps assure you they have experience performing adult circumcisions.
● Ask about pricing. As we mentioned earlier, circumcisions can vary in cost depending on a number of factors. So, it's vital to ask about pricing upfront so that there are no surprises later on.
● See if the clinic offers aftercare services. Once you've been circumcised, you'll need to take care of your wound. Some clinics provide aftercare services, such as wound care instructions, at no additional cost. Others may charge a fee for these services.
Taking the time to consider these factors when choosing a place that provides circumcision services ensures that you'll undergo the procedure safely and professionally.
Find a Clinic You Cant Trust
The circumcision cost is an important factor to consider when deciding to circumcise or not circumcise. However, it's not the only factor. There are several other things to consider, such as your reasons for considering circumcision, your age, your health insurance coverage, and more.
If you're considering circumcision, we recommend you speak with a doctor or other medical professional to get more information. They can answer any questions you have and help you make an informed decision.
Schedule a free consultation with us to learn more about adult circumcision. Contact us today!
Leave a reply